Request a Quote Form
Posted 6:46 am - March 3, 2015
---
*All fields marked with an asterisk are required.
Express Quote Form
[text* fullname id:fullname]
[text company id:company]
[text altphone id:altphone]
[select* state id:state include_blank "Alabama" "Alaska" "Arizona" "Arkansas" "California" "Colorado" "Connecticut" "Delaware" "District Of Columbia" "Florida" "Georgia" "Hawaii" "Idaho" "Illinois" "Indiana" "Iowa" "Kansas" "Kentucky" "Louisiana" "Maine" "Maryland" "Massachusetts" "Michigan" "Minnesota" "Mississippi" "Missouri" "Montana" "Nebraska" "Nevada" "New Hampshire" "New Jersey" "New Mexico" "New York" "North Carolina" "North Dakota" "Ohio" "Oklahoma" "Oregon" "Pennsylvania" "Rhode Island" "South Carolina" "South Dakota" "Tennessee" "Texas" "Utah" "Vermont" "Virginia" "Washington" "West Virginia" "Wisconsin" "Wyoming" "—" "Alberta" "British Columbia" "Manitoba" "New Brunswick" "Newfoundland" "Nova Scotia" "Ontario" "Prince Edward Island" "Quebec" "Saskatchewan"]
[text* zipcode id:zipcode ]
[text* width id:width ]
[text* length id:length]
[text* sidewall_height id:sidewall_height ]
[select* building_type id:building_type include_blank "Garage" "Carport, Garage/Carport hybrid" "RV Shelter" "Agricultural Building" "Storage Building" "Commercial Building" "Custom Building"]
[text bldguse id:bldguse]
[select* timeframe id:timeframe include_blank "Immediately" "1-3 months" "3-6 months" "6-12 months" "More than 12 months" "Just shopping"]
[textarea comments id:comments placeholder "(Door width, height and location, building use, special instructions, etc)"]
[quiz verify 5/10 class:input-captcha class:verifyInput "1+1=?|2" "1+2= |3" "3+1= |4" "2+3= |5" "5+1=?|6" "7+1=?|8" "8+1= |9" "3+4= |7" "2+4= |6" "1+4= |5"]
1
Request a Quote form submission
[fullname]
[email protected]
Request a Quote
Full Name: [fullname]
Company: [company]
Email: [email]
Phone: [phone]
Alternate Phone: [altphone]
City: [city]
State/Province: [state]
Building site ZIP/Postal code: [zipcode]
Building Width: [width]
Building Length: [length]
Building Sidewall Height: [sidewall_height]
Building Type: [building_type]
Building Use: [bldguse]
Time frame to build: [timeframe]
Comments:
[comments]
Promo:
[promo]
[ [_remote_ip] ] [_user_agent]
[cookie]
Cc: [email protected]
Reply-To: [email]
1
1
Eversafe Buildings – Thank you for your interest
Eversafe Buildings
[fullname] <[email]>
Dear [fullname],
Thank you for your interest in Eversafe Buildings. Your request for a quote has been sent to an estimator and a price for your steel building will be provided to you shortly.
We are always available to answer any questions you may have about our buildings and provide you with a price quote. If you require immediate pricing or even basic information about our buildings please do not hesitate to contact us at 1-800-374-7106 at any time. A steel building specialist is always available to help.
Eversafe Buildings – Built Safe/Built Strong/Built to Last
Sincerely,
Customer Service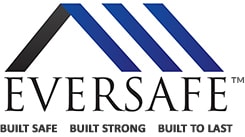 Eversafe Buildings
A Longlife Steel Buildings company
Phone 1-800-374-7106
Fax 1-800-374-4694
Legal Disclaimer: This communication and any attachments contain information which is confidential and may also be privileged. It is for the exclusive use of the intended recipient(s). If you are not the intended recipient(s) please note that any form of disclosure, distribution, copying or use of this communication or the information in it or in any attachments is strictly prohibited and may be unlawful. Where the content of this email is personal or otherwise unconnected with the firm's or its clients' business, Eversafe Buildings accepts no responsibility or liability for such content. E-mail communications cannot be guaranteed to be secure or error free, as information could be intercepted, corrupted, amended, lost, destroyed, arrive late or incomplete, or contain viruses. We do not accept liability for any such matters or their consequences.
Reply-to: Eversafe Buildings
1
Thank you, your inquiry has been submitted successfully. An Eversafe building representative will be in touch with you shortly.
Failed to send your message. Please try later or contact the administrator by another method.
Validation errors occurred. Please confirm the fields and submit it again.
Failed to send your message. Please try later or contact the administrator by another method.
Please accept the terms to proceed.
Please fill the required field.
This input is too long.
This input is too short.
Date format seems invalid.
This date is too early.
This date is too late.
Failed to upload file.
This file type is not allowed.
This file is too large.
Failed to upload file. Error occurred.
Number format seems invalid.
This number is too small.
This number is too large.
Your answer is not correct.
Your entered code is incorrect.
Email address seems invalid.
URL seems invalid.
Telephone number seems invalid.