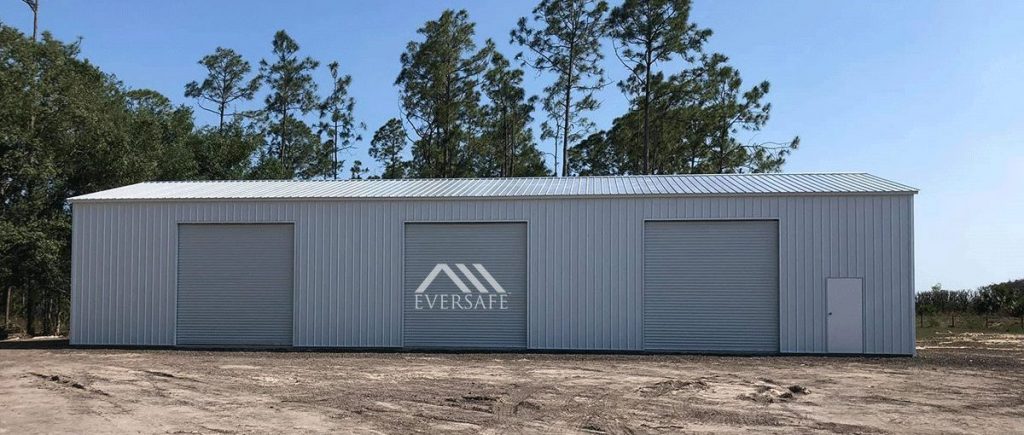 30' wide x 80' long x 12' high
Building ID#: FL-3CG-308012
From Only: $????
Call Now to Learn About Other Sales Discounts and Factory Production Specials.
Note: Prices for heavy snow load areas, or areas with hurricane wind loads like Florida, may vary slightly based on local building code requirements.
Fill out the form below and click "GET QUOTE" to receive a formal quote!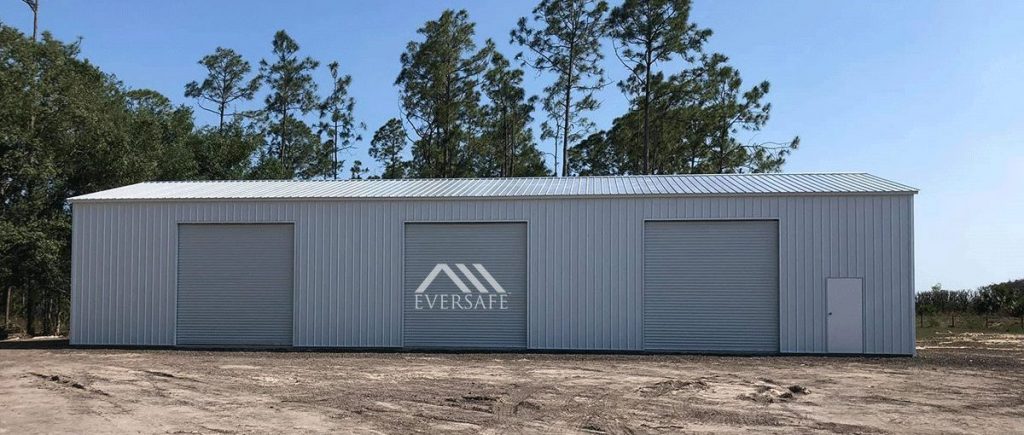 Eversafe's, three car garage building spans 30 feet wide, 80 feet long with a 12 foot clearance.
Check out these other similar models!