Workmanship warranty – We offer a workmanship warranty on our buildings. Meaning that if you have any problems with your building within a certain period after it's installed, you're covered. This includes the issues with the building, building materials and installation. i.e. roll up doors, walk doors, windows, insulation, etc. We are the only NATIONWIDE Garage company offering this warranty everywhere in the continental USA! This warranty is in addition to our factory warrantees on frames, sheeting and components.
Frame warranty – we offer an optional 20-year rust through warranty on the framing.
Our buildings are certified for wind loads of a minimum of 150 mph up to 170 mph.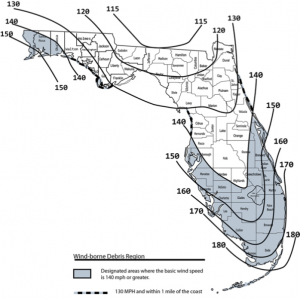 *Note: The wind loads shown are estimates only and are not guaranteed by Eversafe Buildings to be accurate since building departments periodically change building codes. In order to determine the exact building code requirements in your area, including wind load ratings, please contact your local building department. Eversafe Buildings is not responsible for any errors or inaccuracies on this page.