Contact Eversafe Buildings
With over 20 years in the steel building industry, Eversafe Buildings provides expertise in all types of steel buildings. Whether you're building a garage, a carport, an RV cover, a storage building or any other type of metal structure, you can count on the building experts at Eversafe Buildings to steer you in the right direction. Each Eversafe building is made from American steel, and manufactured using only American labor. We pride ourselves in being rated number one in customer satisfaction in the steel building industry.
To get the information you need on your steel building project please fill out the contact form below with your information and one of our building specialists will get back to you as soon as possible. Or you can contact us immediately by calling 1-800-374-7106.
Eversafe Steel Buildings
A division of Longlife Steel Buildings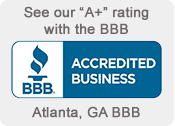 ---
National Head Office
4651 Woodstock Road
Suite 208
Roswell, GA 30075
(678) 905-1214
Phone: 1-800-374-7106
Fax: 1-800-374-4694
Dealers please dial extension 102
Business Hours
9 am to 7 pm
Florida OfficeInternational Export Services
Construction Services
14545 South Military Trail
Suite305
Delray Beach, FL 33484
(561) 270-0608
Business Hours
8:30 am to 7 pm
Texas OfficeConstruction Office
Contractor Training
3415 Custer Rd
Suite 101
Plano, TX 75023
(972) 325-1764
Business Hours
9 am to 6 pm
California OfficeSW Construction Training
Dealer Training
577 N. D St
Suite 113
San Bernardino, CA 92401
(909) 217-7845
Business Hours
9 am to 5 pm