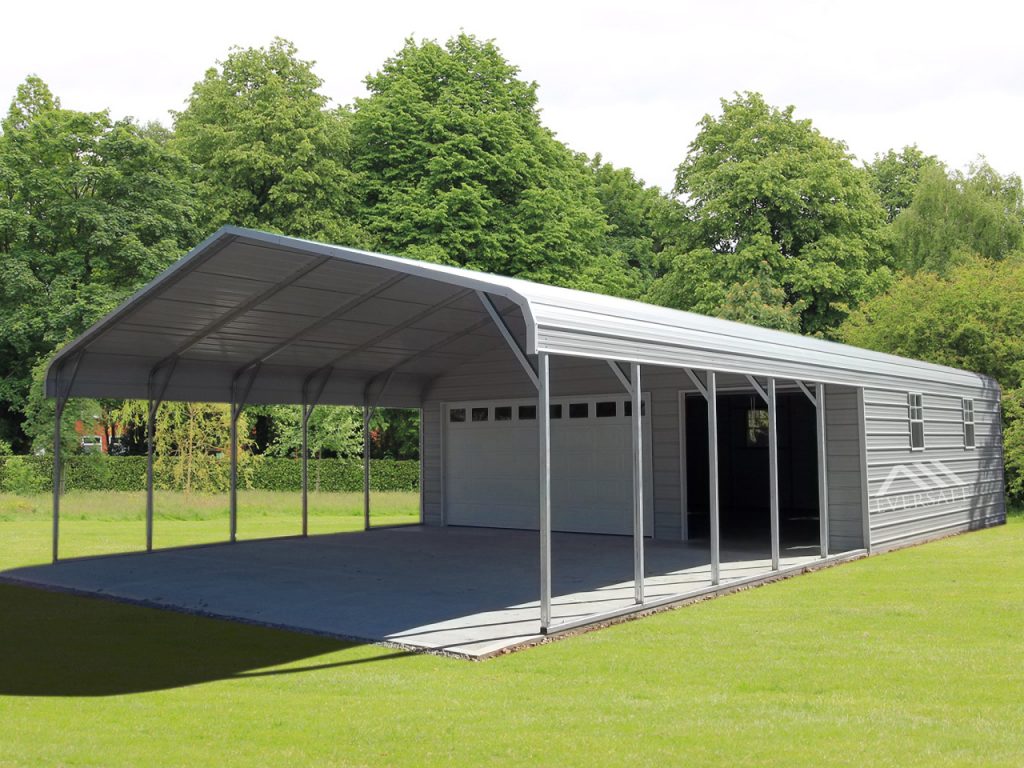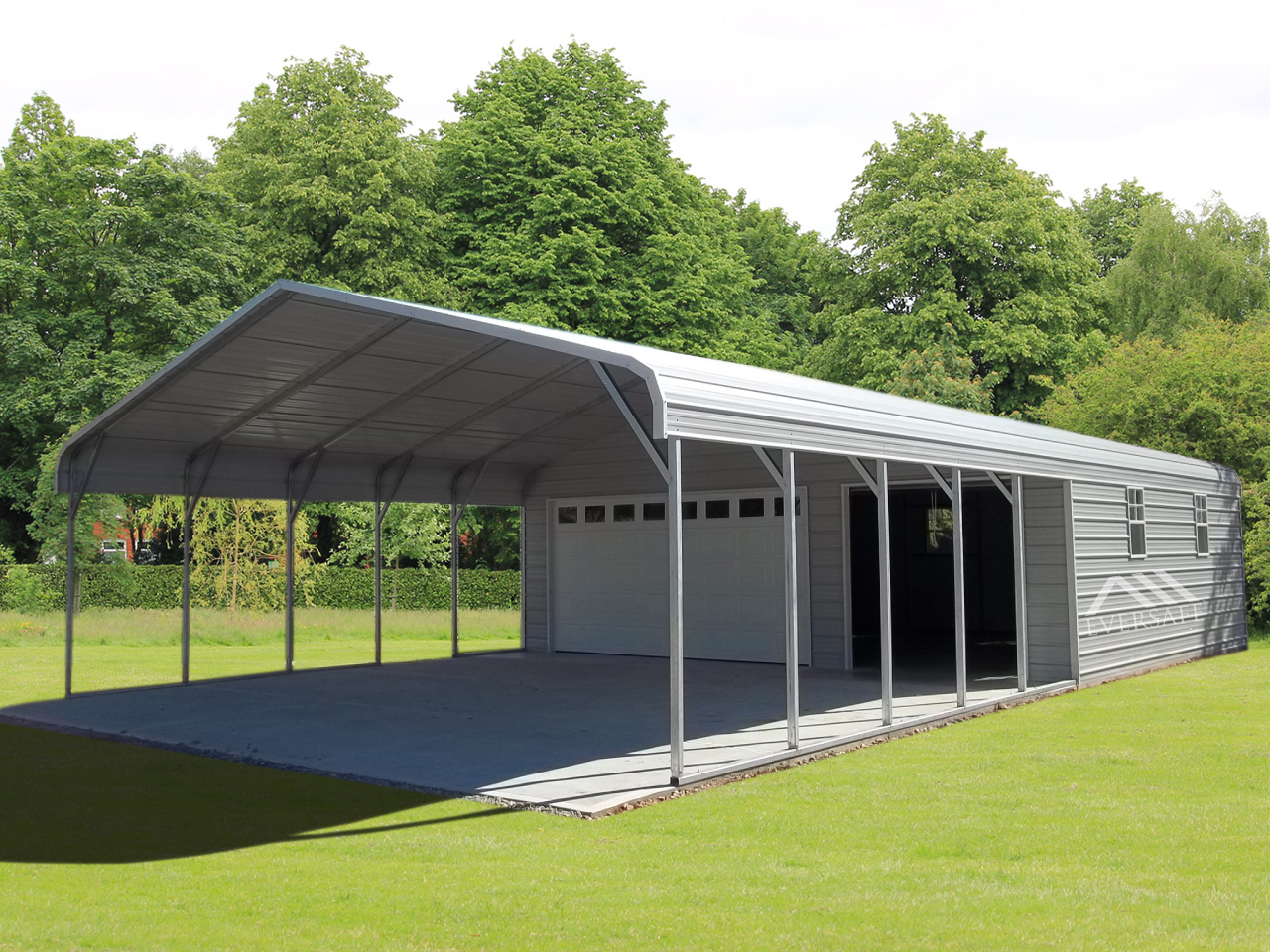 If you're in search of a strong, high-quality Garage and Carport Hybrid, Eversafe has you covered. We supply metal buildings manufactured using only the highest quality galvanized steel.
Our American made carport garages are only installed by trusted and professional erectors. You can expect your new garage to be fully erected within a matter of a day or two from the time the installers arrive at your property.
We provide a wide variety of metal garages, metal workshops, steel storage buildings, Carports and metal RV shelters which require little to no maintenance. We stand by our products and offer a superior warranty on all metal buildings.
Most Popular Garage Carport Hybrids
We've been in the metal building industry for over 28 years and know a thing or two about popular models, sizes, and even colors! To make things easy, we have summarized the best quality for the best priced metal carport garages below.
Metal Garage Carport Combo Buildings
Eversafe Buildings offers the highest quality and most economical combination Garage and Carport Steel Buildings on the market today. Our Buildings are completely customizable, meaning we can manufacture your Building based on your own specifications.
You can choose from one of our economical standard designed Steel Garage Kits or we can build it based on your own specifications, whether you're looking for a One, Two, or Three Car Metal Garage. This flexibility allows for inset end walls or a partially enclosed section for an office or a smaller enclosure for a secure storage area for supplies or lawn equipment.
Eversafe Buildings are pre-engineered to meet your exact specifications, and then shipped direct and erected on your job site at no additional cost!
Our Prefabricated Metal Buildings are quick and easy to build. Typical stick construction can take weeks or months to complete, requiring specialized labor and materials. With an Eversafe Building all the drilling, cutting, and welding is done in the factory. This means less on-site labor and less material waste. Since they're all steel, you will never have the high maintenance that a wood frame building requires.