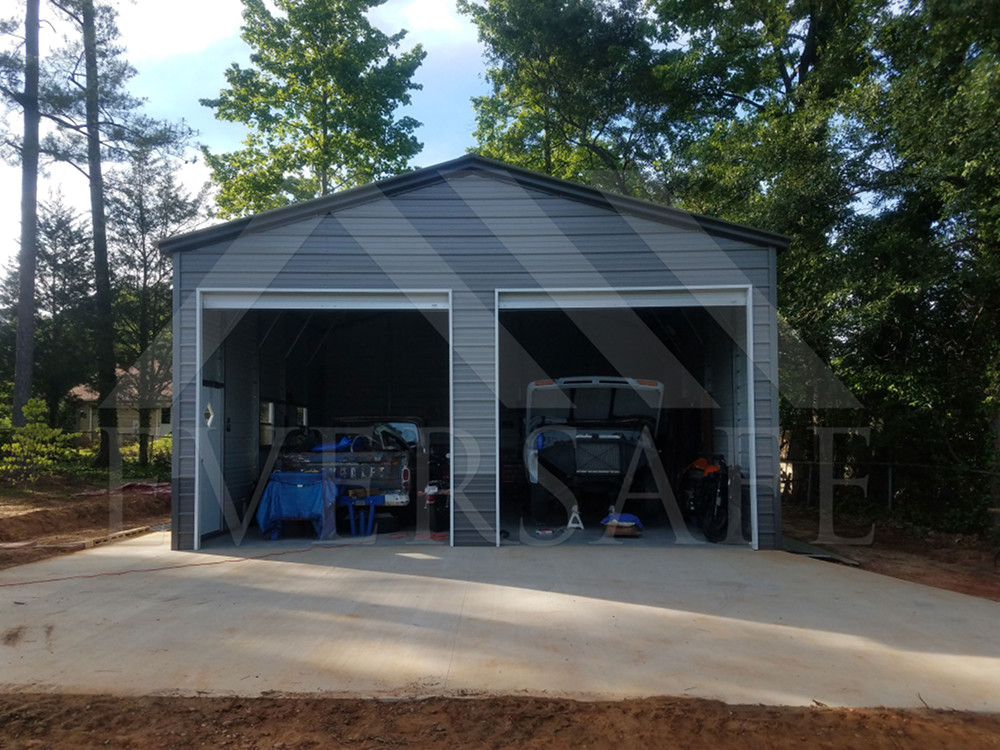 Eversafe offers top quality American made metal workshops at the guaranteed best prices. Our metal building kits are ideal for use as a shop and for storing your valuable tools and other equipment that you don't want left outside to the elements. Our building is the best way to protect your investments from the bad weather, vandalism, theft and other damage. Whether you're looking for something small or large, we have affordable metal buildings in many designs that will meet all your needs and exceed your expectations.
Along with the many sizes of steel workshops to choose from, we also offer different roof styles allowing you to further customize your building. Which roof style you choose will depend the size of your building, personal preferences and budget. We also offer lean-to's, which offer low cost shade with additional storage space. The open area in our garage/carport hybrids offers protection for you and your property from the sun.
Another great feature of our prefab workshop buildings is that they're easy to insulate. This will help keep the heat inside the building during the cold winter months, and help to prevent the building from sweating. Whether you decide to insulate your building or not, rest assured that you're getting the best quality building available that's 100% made in the USA.
Eversafe includes FREE delivery and FREE installation, so all of the prices we quote on our DIY workshop kits do include delivery to your jobsite and installation on your pad, whether you're installing your building on concrete, asphalt or directly on the ground. There's no need to spend days erecting the building yourself or going through the time and expense of searching for a contractor you can actually trust to install your building for you. With over 35 years of construction experience and our 100% satisfaction guarantee means you'll get a beautiful workshop without aggravation.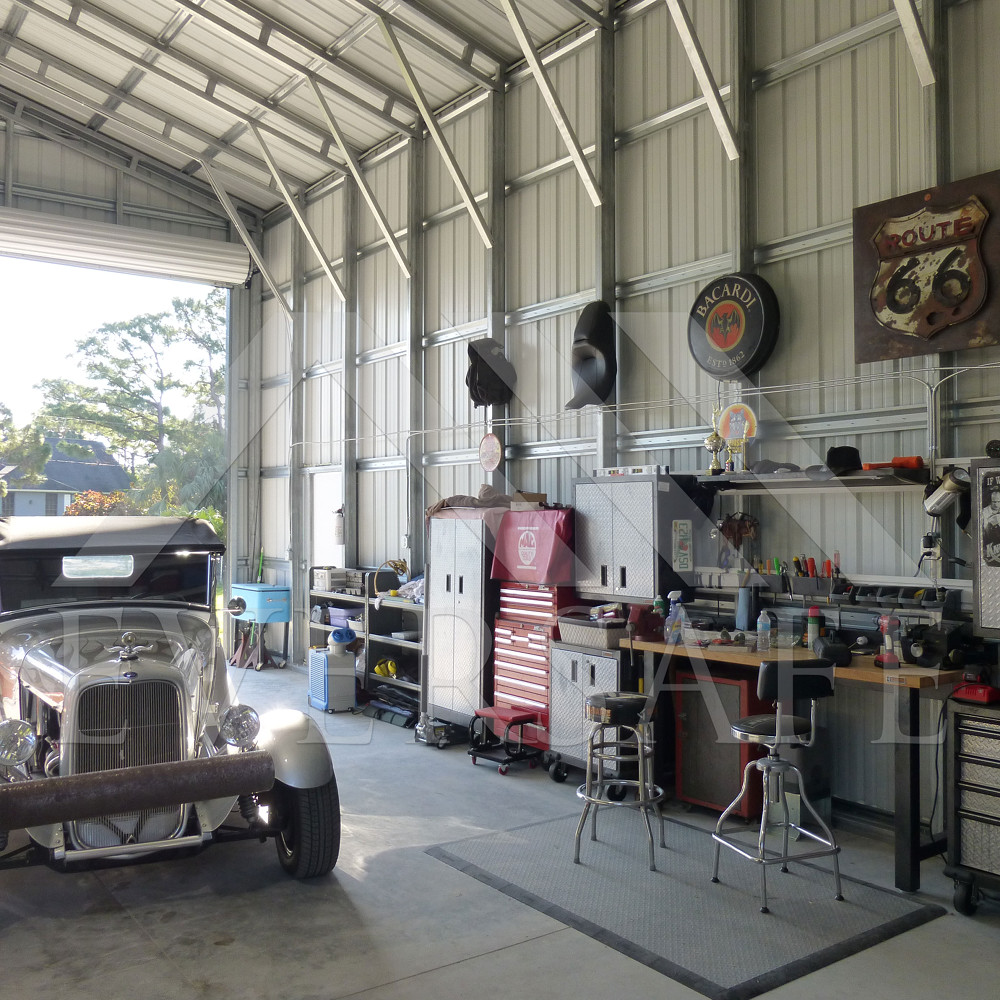 Simple to customize!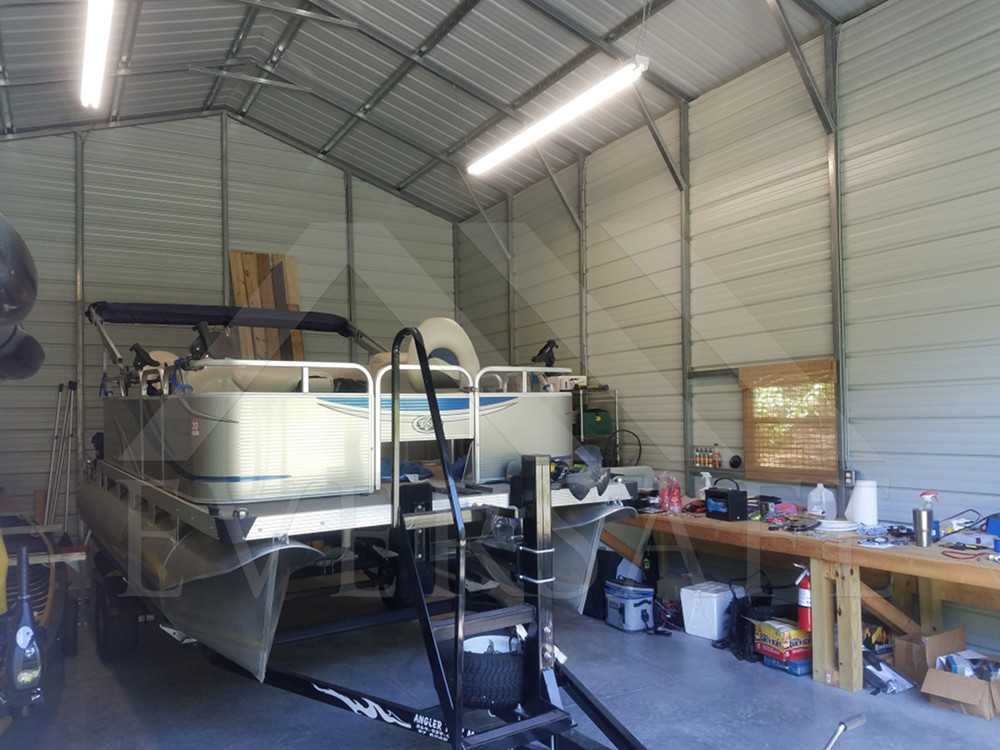 Great pricing!
Our customer's favorite workshop building models custom designed the you want it: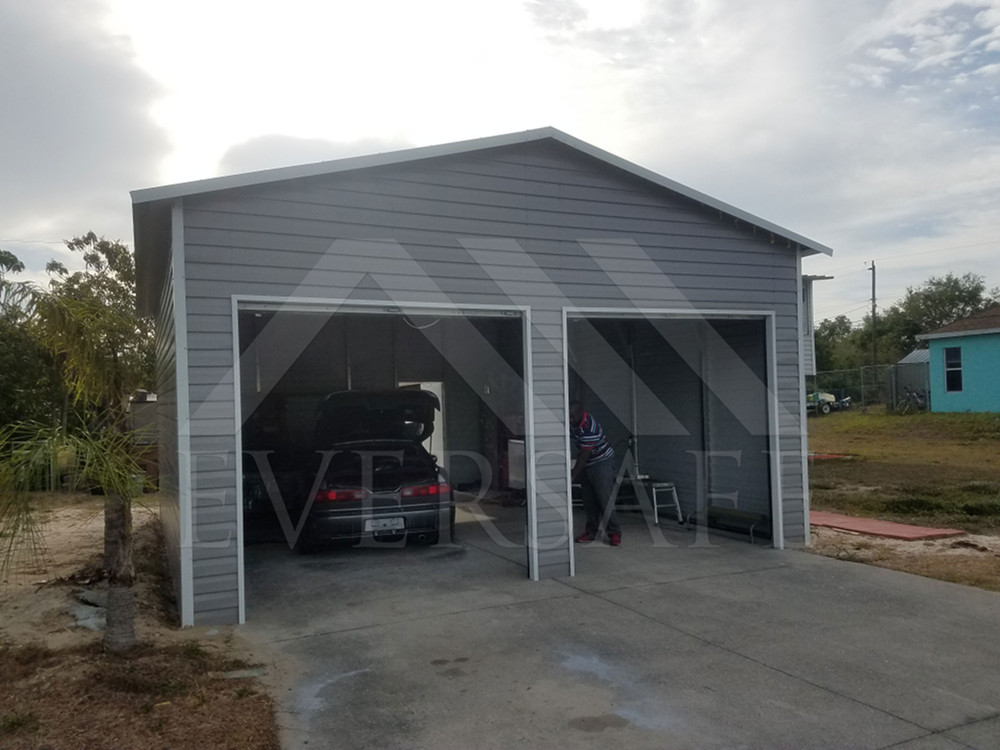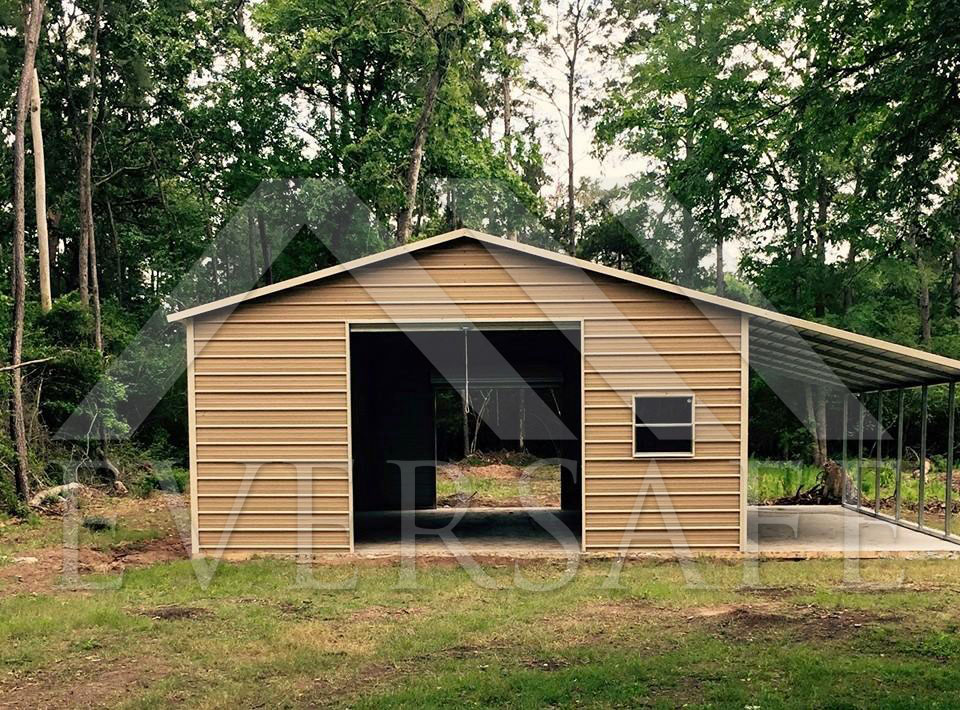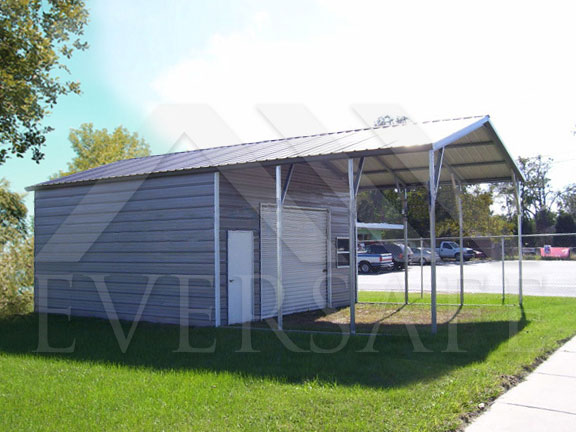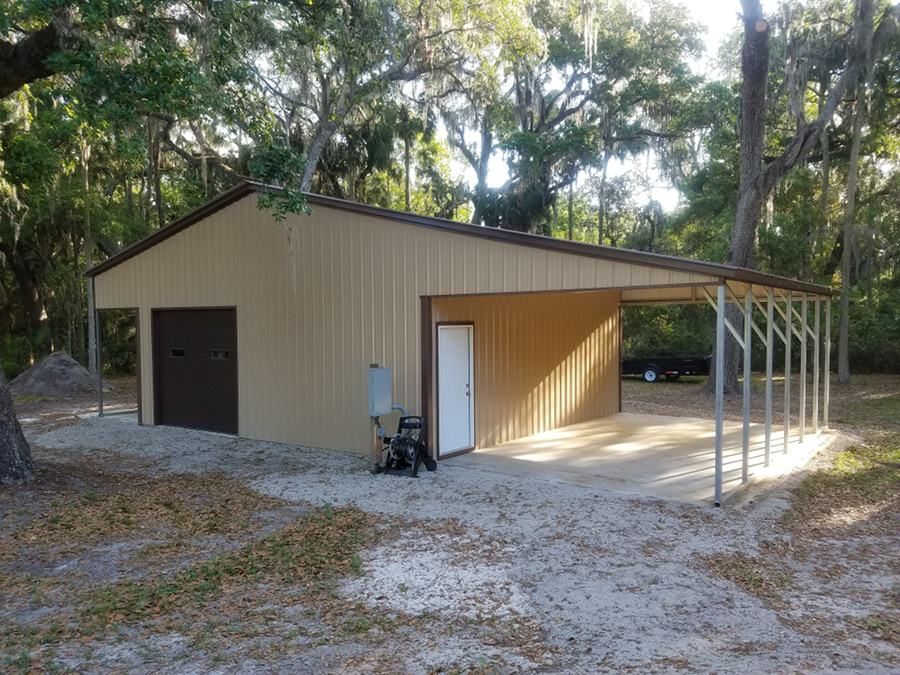 Call our offices today at 1‐800‐374‐7106 and one of our experienced building specialists will answer any questions you have about our RV storage buildings.