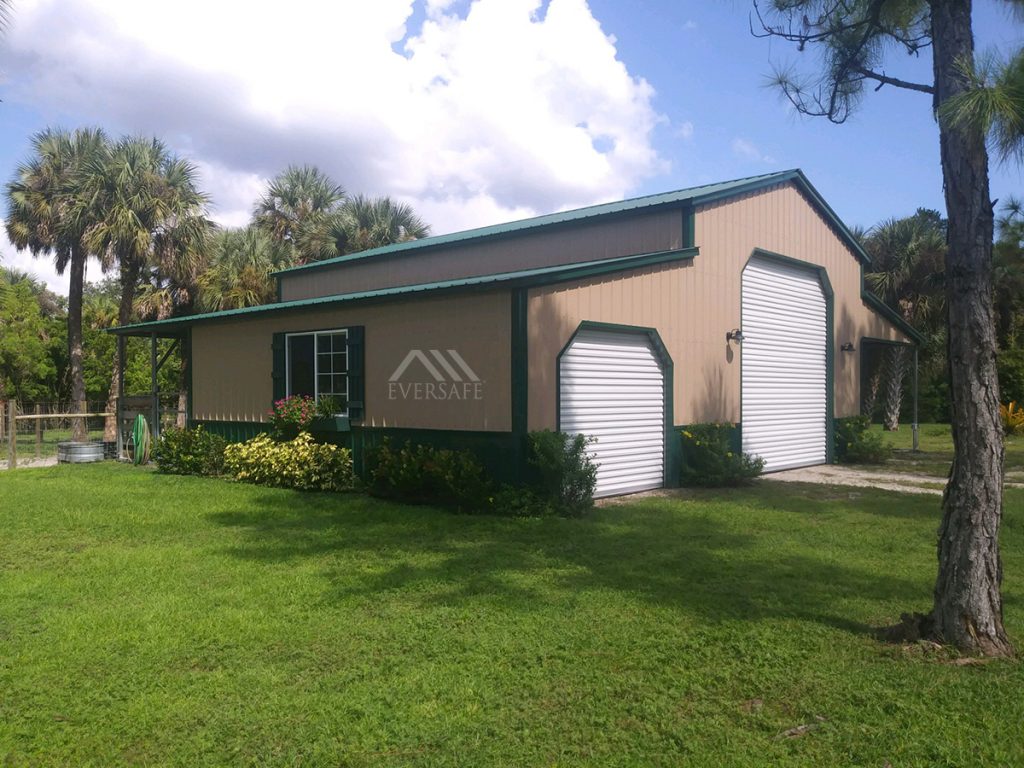 Eversafe's Monitor Barns are very popular for many reasons. They can be ordered and installed in record time by our professional installers.
These Metal Barn buildings are made with high quality American steel and can be customized with a wide variety of features and accessories. Most popular applications include horse barns, equipment storage, livestock shelters, hay storage buildings and many more.
We have been instrumental in  designing monitor barns for customers and have expert professionals who will provide you with the perfect monitor barn for the best price!
The relative beauty of this monitor style barn blends functionality with practicality. The style of the barn is  a cross between a monitor barn and a high profile barn with a lean-to. Within the metal building industry and over the years it has been referred to by many names.
Providing a lean-to on the metal barn  allows for a low cost solution to utilizing the maximum amount of space while architecturally giving the appeal of a monitor barn.
These monitor style barns require little to no maintenance and come with free delivery and installation. Our professional factory trained building installers will have your monitor barn up and ready for use for decades and decades to come!
Eversafe makes the buying and building experience hassle free. We believe if we provide high quality barns, exceptional service and superior communication with our customers they will keep coming back!
Our monitor barns for sale come with industry backed warranties. Stamped and certified plans can be purchased at an additional cost which will allow the construction and erection within certain counties that require high wind requirements and/or heavy snow loads to be certified.
We have been providing metal barns for the farming and ranching community for 30+ years and come highly recommended. Major focus is put on the needs of our customers and guidance throughout the designing and building process. Contact one of our building specialists today for information and direct pricing on all of our monitor barns for sale!