If you're looking to build a steel garage in Houston, Beaumont or Hudson Texas, Eversafe has you covered. Our Garage kits include FREE DELIVERY and FREE INSTALLATION in Houston and all other areas of the great state of Texas.
With an Eversafe office and the manufacturer's facilities located right here in Texas, our Steel Garage Buildings are delivered and installed quickly and efficiently by highly skilled and professional crews. Our buildings are manufactured using only state of the art fabrication equipment that produces defect free top quality buildings that look great. Eversafe prefab steel buildings are made of 100% USA commercial grade steel. When you purchase your garage from Eversafe, you'll do so with confidence knowing that we are a local, Texas based company with offices located here at home. Eversafe offers over 40 years experience in metal building design, engineering and construction guarantying the best quality work and craftsmanship in every building we install.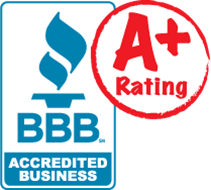 Only the best quality all metal building kits at Affordable pricing!
PURCHASE YOUR PREFAB STEEL GARAGE FROM A LOCAL COMPANY WITH OFFICES LOCATED RIGHT HERE.
SERVICING HOUSTON, BEAUMONT, HUDSON AND ALL OTHER CITIES IN TX.
FREE Delivery and FREE installation included!
Engineered tough for hurricanes.
Engineer Certified where required to meet local code requirements**
Choice of a rainbow of colors for the walls, roof and trim. Attractive 2 tone color wainscoting is also available.
Check out our amazing low prices on these commercial and residential steel buildings: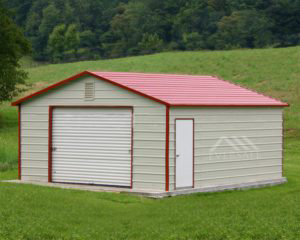 1 Car Garage
Now only from $5,150*
DOORS INCLUDED!!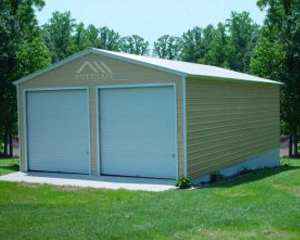 2 Car Garage
Now only from $7,667*
DOORS INCLUDED!!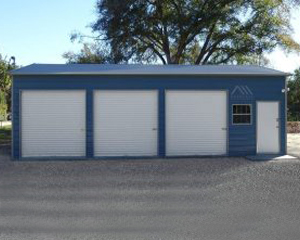 3 Car Garage
Now only from $11,928 *
DOORS & WINDOWS INCLUDED!!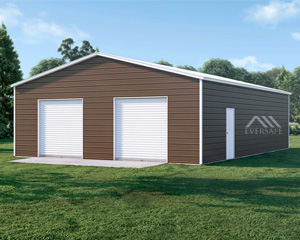 30×40 Texas Steel Building
Now only from $14,980*
DOORS INCLUDED!!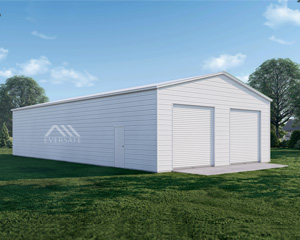 30×60 Texas Steel Building Kit
Now only from $21,750*

DOORS INCLUDED!!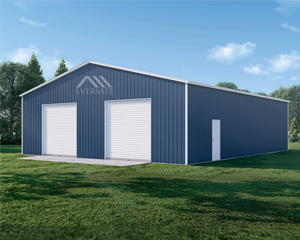 40×50 Texas Prefab Metal Building
Now only from $33,800*

DOORS INCLUDED!!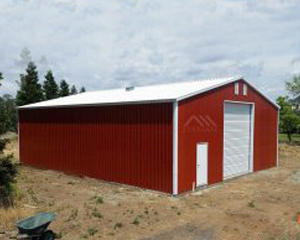 Large Span 40×60 Commercial Building
Now only from $42,250*

DOORS INCLUDED!!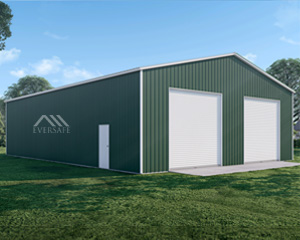 40×60 Texas Metal Building in Texas
Now only from $43,750*
DOORS INCLUDED!!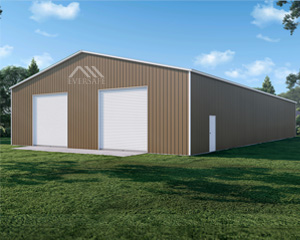 50×100 Texas Metal Building Kit
Now only from $72,350*

DOORS INCLUDED!!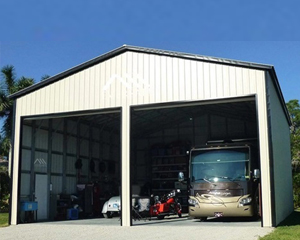 RV Storage Buildings
Now only from $33,350*

DOORS INCLUDED!!

These Prices Include FREE Delivery and FREE Installation.
Eversafe small metal buildings installed in Texas are priced from only $3,058.
30×35 Garage Building Kits Now Only From $12,268 INSTALLED.
Our standard TEXAS buildings are available wind rated up to 140 MPH
Are you building in Harris, Jefferson or Angelina County? We have local installation available in EVERY COUNTY in TEXAS!!!
HAVE A QUESTION? GIVE US A CALL ANYTIME AT 1-713-955-7139
---
100% CUSTOMER SATISFACTION IS OUR OBJECTIVE.
Our customers are always priority one!
---
At Eversafe Buildings we appreciate the importance of out customers and never take them or their business for granted. We strive for 100% customer satisfaction with every building installed. In fact, you don't pay for the balance on the building until it's installed and we hand you the keys. If you want to add on to your Eversafe building or need immediate repair work done due to an accident, we're located locally in Texas to service your building quickly and efficiently. We offer our platinum rated customer service giving you peace of mind on your building purchase.
Check out our A+ rating with the Better Business Bureau
Eversafe garage building kits are designed to last decades and are virtually maintenance free. Our buildings have been tested and approved for all building codes in Texas in order to meet the state's requirements. In cases where needed, engineer stamped drawings are available to assist in obtaining a building permit. These drawings are certified by a Texas registered engineer.
1, 2 and 3-Car Garages
Roll up doors, walk doors and windows included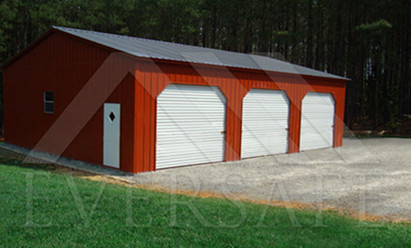 We also offer Metal RV Shelters, Barns and
Storage Buildings in virtually any size you need!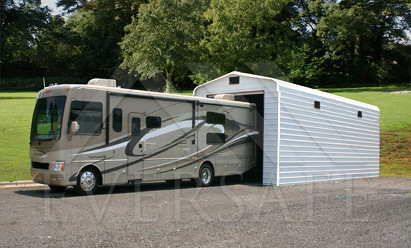 Eversafe Buildings are guaranteed to withstand the high winds and extreme weather Texas is accustom to in hurricane season. Based on local building code requirements, our buildings come certified and uncertified. If you're looking for a metal garage building in Houston Texas, Eversafe prefab buildings has you covered. Our certified buildings have a 140 mph wind rating for areas of Texas that experience high winds and extreme weather. With this peace of mind you can store your car, truck, motorcycle, heavy equipment or motorhome in one of our buildings knowing they're protected by an Eversafe garage building.
We offer all types of buildings in all sizes designed to meet your needs. Whether you're looking to build a garage, workshop, RV storage building or barn, all of our buildings can be customized to suit your design, taste and budget. If needed, our buildings can be designed with open walls to serve as a shaded area, or enclosed for total protection and security. Eversafe metal garage buildings can be built with walls high enough to allow you to install large racks or shelves to give you additional storage space and they can be designed to easily accommodate a loft to maximize the square footage of your building. Each one of our buildings includes FREE DELIVERY and FREE INSTALLATION. This eliminates the need and hassle of finding a local, reputable installer. The factory installers are all local and Texas based. Each one brings experience and professionalism you'd expect from an A+ rated company.
Eversafe steel buildings are available in many different colors to suit your needs. You can customize your building by choosing a different color for the walls, roof and the trim, allowing you to easily match the building to your home or any other buildings you have on your property. You can also choose a wainscot finish giving your building a two-tone look. The choices available to customize your steel garage are only limited by your imagination.
Our customer service is top notch, our steel buildings are the best quality in the industry and we are A+ rated with the BBB. See for yourself why buying an Eversafe building in Texas is the right choice for all your building needs.
Call one of our friendly and knowledgeable building specialists today at 1-800-374-7106.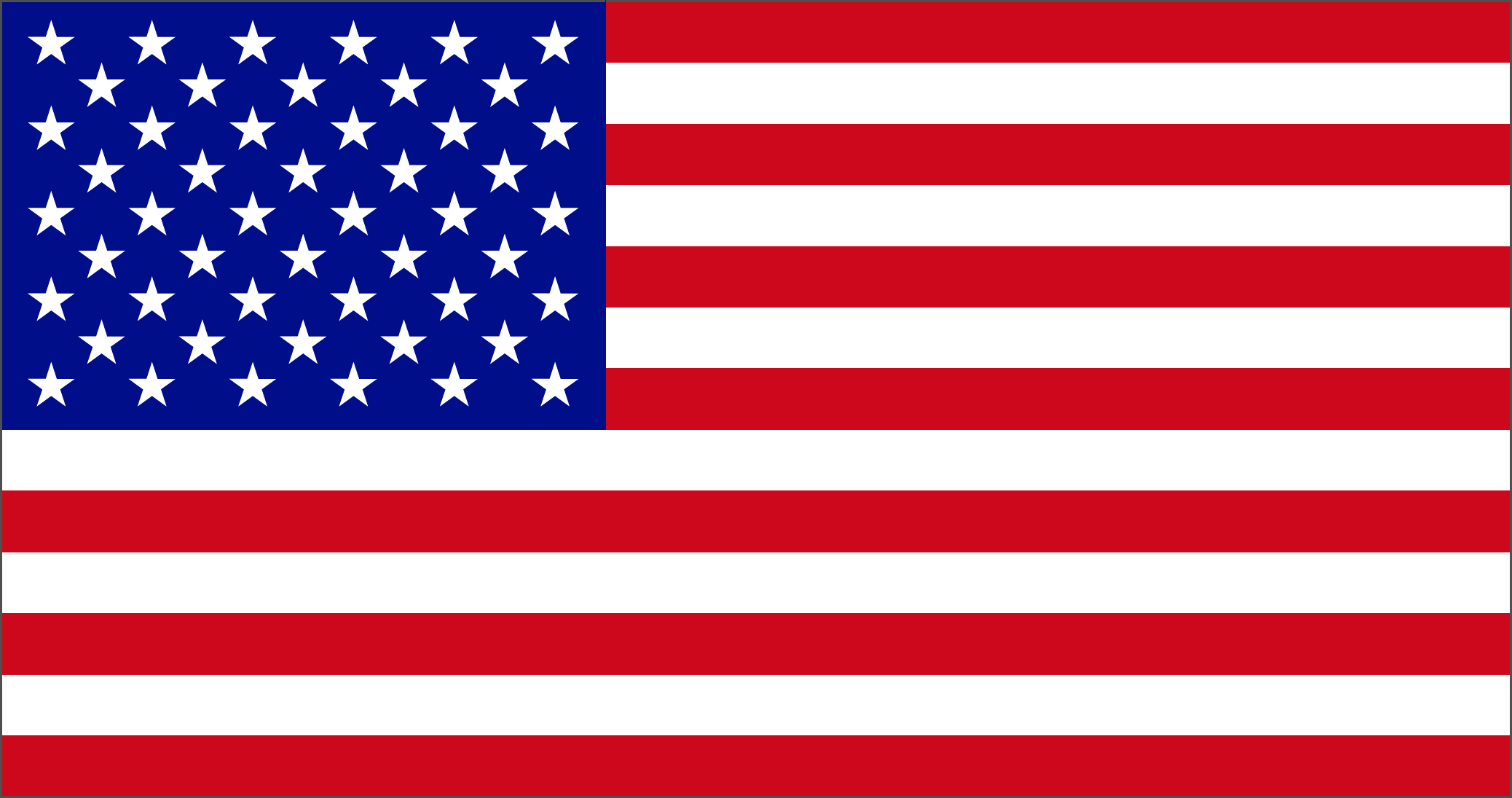 Eversafe uses only High quality U.S. steel and American labor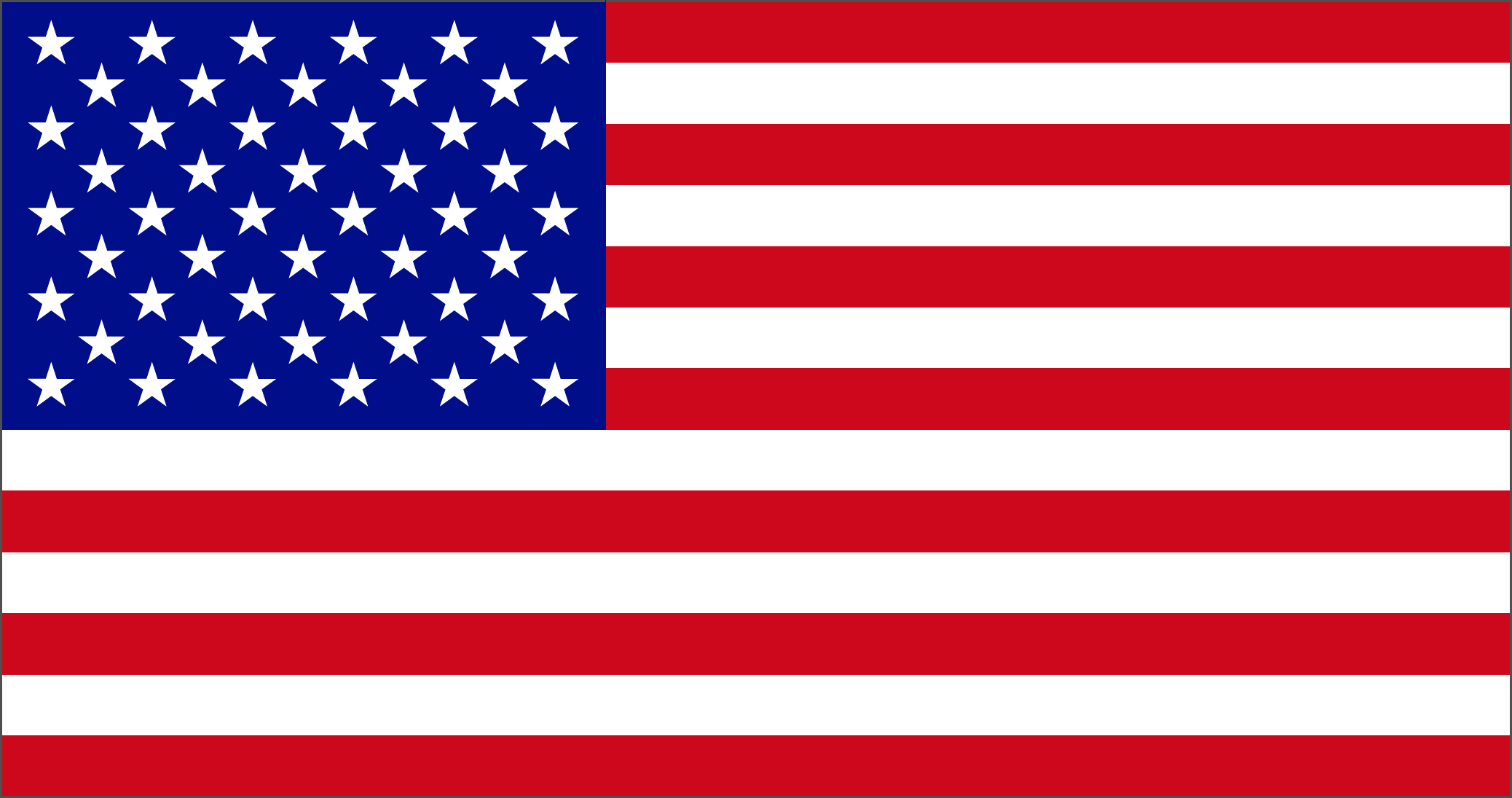 *Prices subject to change without notice and the terms and conditions. Local building codes may vary price. Pictures shown are examples only and may vary from model selected.
**Subject to the terms and conditions