A two Car Garage in Florida is a perfect idea for additional storage or to protect your investments. We provide turn-key installation service on all of our 2 Car garages and include FREE delivery and FREE installation on your concrete pad. 
Our Steel garage buildings are manufactured using 100% American grade steel. As a supporter of the "Buy American Act," we take pride that all of our steel mill workers and the steel building itself is made here in America.
Weather you are looking for a standard two car garage or a garage with a lean-to, Eversafe has got you covered. Each garage is custom designed to support your needs and is fully functional and ready-to-use. Does your county require stamped engineered and certified plans? Eversafe has decades of experience arranging, planning and submitting plans to the counties located here in Florida.  Below are some examples of 2 car garages in FL. 
Designing a Custom Two Car Garage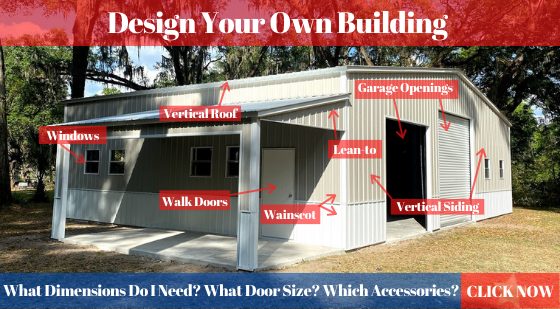 Designing a two Car Garage can be a simple process when you understand the options and accessories which best benefit your design. If you are in the planning stage, it is important to know how many garage roll up doors you need, what size and where these openings will be placed on the building.
With a two car garage building plan, the interior space can be designed to give you maximum working space. This can allow you to incorporate a workshop, storage shelves or even hang garage type items such as bicycles, kayaks and tools.
Two Car Garages: Engineered for Hurricane Winds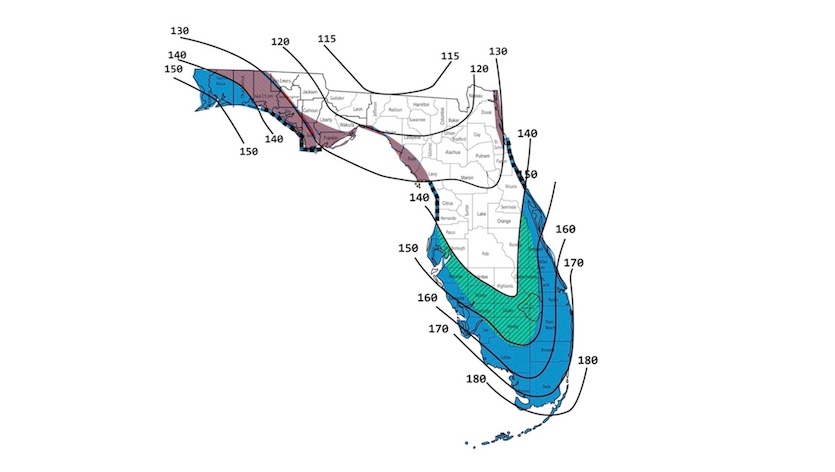 Every building that is manufactured goes through strict evaluation and is engineered to meet or exceed hurricane rated wind speeds in the state of Florida.
For an additional cost, we can increase the strength of the building for coastal properties to meet wind speeds of up to 170MPH!
Combining this building with the hurricane certified doors and windows, Eversafe buildings can weather the toughest and most extreme weather conditions thrown at it.
Two Car Garage Accessories and Options