Sharon P. from Mechanicsville, Maryland needed a small horse barn installed on her property. After looking at several companies that sell metal buildings she decided on Eversafe because she found that we offer the ideal metal barn at the best prices. Every building includes Free Delivery and Installation backed by our 100% satisfaction guarantee. She was also happy that we were able to answer all of her questions and explain everything clearly.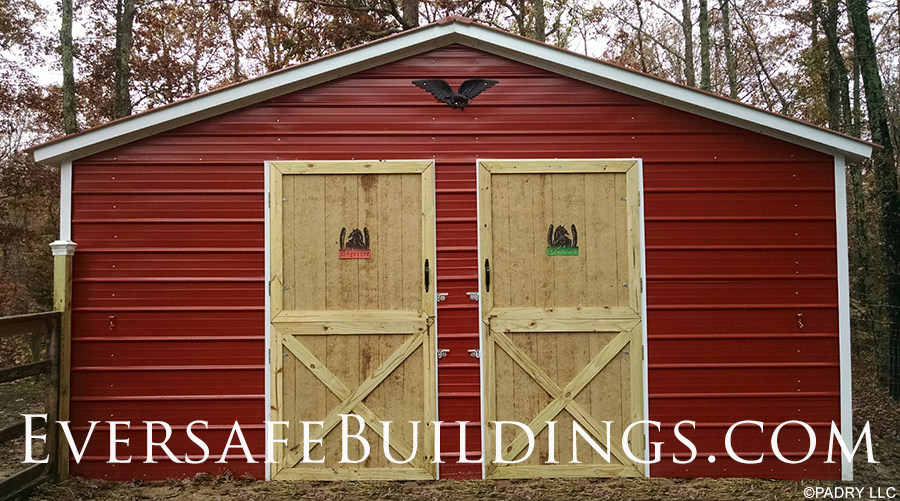 She wanted a structure that would be able to handle the snow loads in Maryland and that could be anchored right on the ground without a foundation. Eversafe was able to meet her criteria because they can be anchored in three ways:
Right to the ground. When anchoring an Eversafe Steel Building directly to the ground or asphalt Rebar Anchors are typically used. In high wind areas the building they can be mounted directly to the ground with heavy duty Mobile Home Anchors.
To a Simple Perimeter Footing using Concrete Wedge Anchors. Pour a small concrete footing around the perimeter using the outside dimensions provided by the factory.
To a full Concrete Pad with Concrete Wedge Anchors.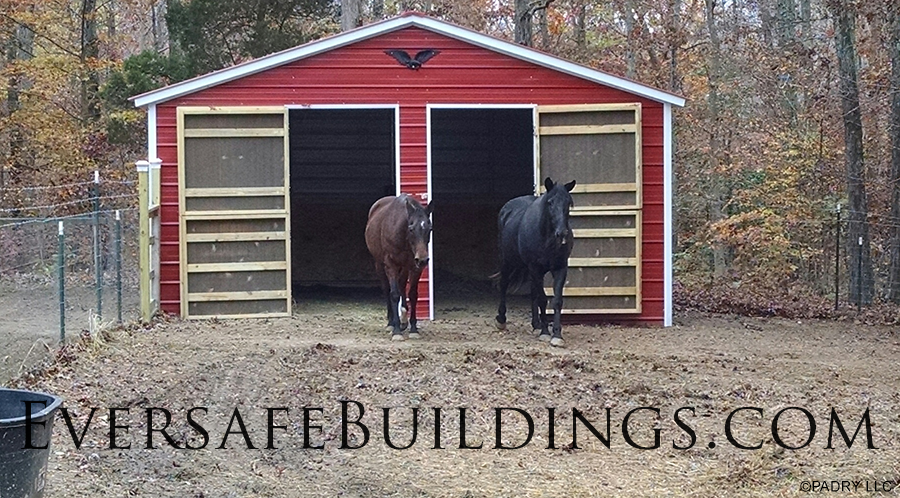 Sharon decided to customize her small steel horse stable building by incorporating her own Dutch wood doors. She also added a decorative emblem below the peak in the gable end. The interior was covered with a wood kickboard which beautifully finished her project. She said "I was able to get an $8,000 First Class Horse Metal Building for half the price!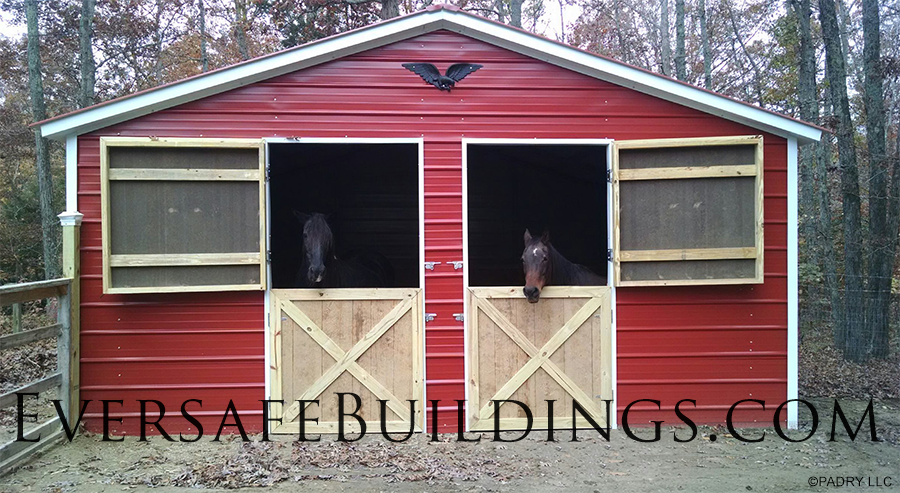 Whether you need a 2, 3 or 4 stall horse barn, stable or inexpensive 3-sided metal loafing shed, Eversafe has the affordable horse building for you. Call us today at (800) 374-7106 to speak with one of our equestrian steel building experts!